Thank You Frontline Workers With Lord Mayor Hazel Chu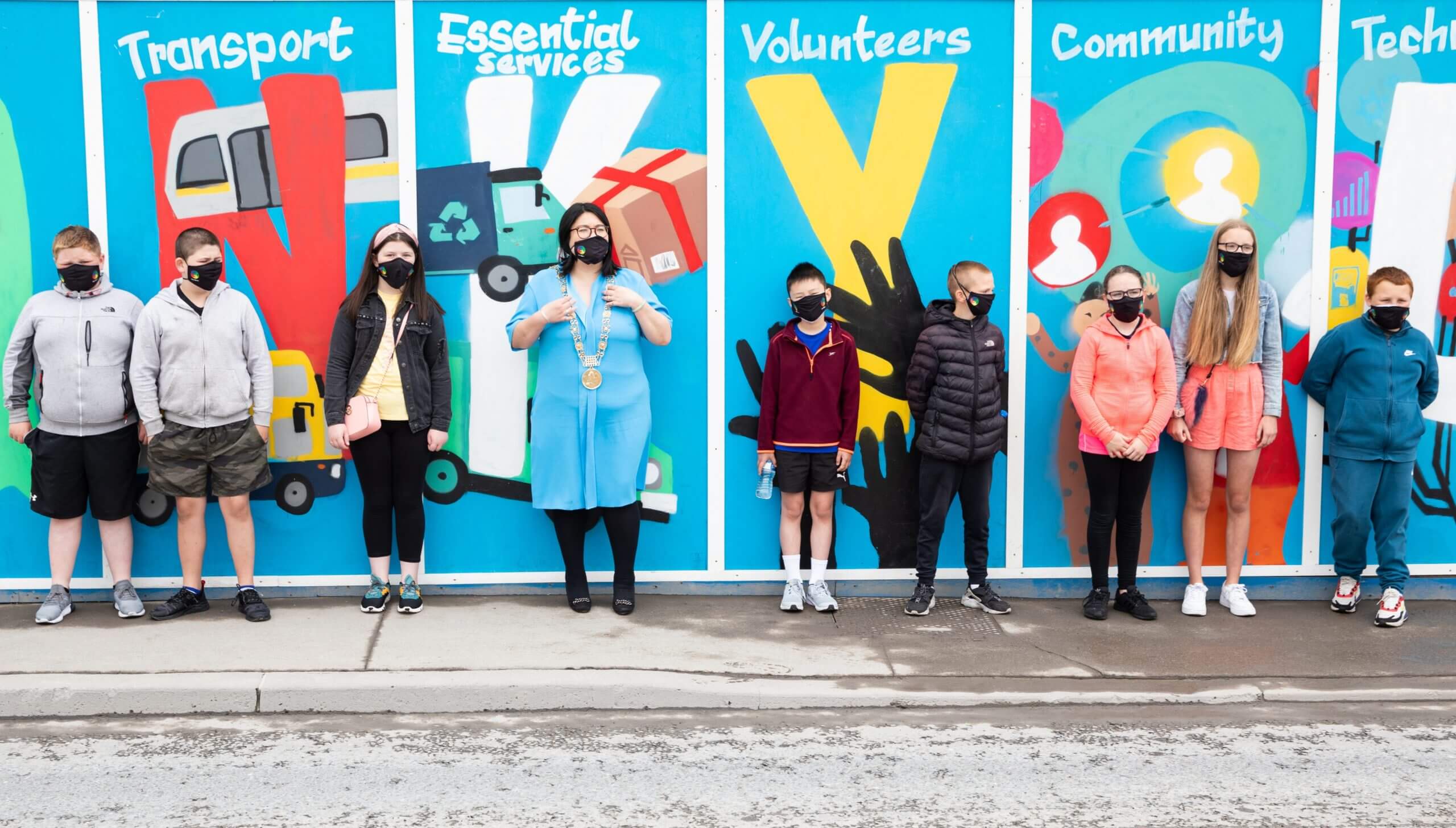 The Young People's Covid19 efforts recognised through Drimnagh Park Mural Project on out Site Hoarding on Davitt Road.
A group of young people from the St John Bosco Youth Centre completed an impressive art mural in Drimnagh's Brickfield Park for The Front Line Workers.
Facilitated by local artist Jessica Tobin, the mural was designed and painted by local young people to honour the efforts of Irelands younger generation in helping suppress the spread of Covid19.
The artwork consists of images that depict the challenges and difficulties faced by Irelands young people, who were required to sustain months without school, sports and peer interaction.
The spray paint mural project involved a total of twelve young people aged 10yrs – 14yrs from the community of Drimnagh who worked in small groups of four to ensure social distancing was always adhered to.
Stephen Sharpe, Project Leader of the St John Bosco Youth Work Programme believes that while the art piece rightly acknowledges how Ireland's young people responded to the challenges presented by Covid19, it is also hoped that it will encourage young people to stay motivated and continue to actively participate in the continued suppression of the virus.
The mural has received positive feedback from the community.