Hawthorn: Beautifully Blended Into Mature Area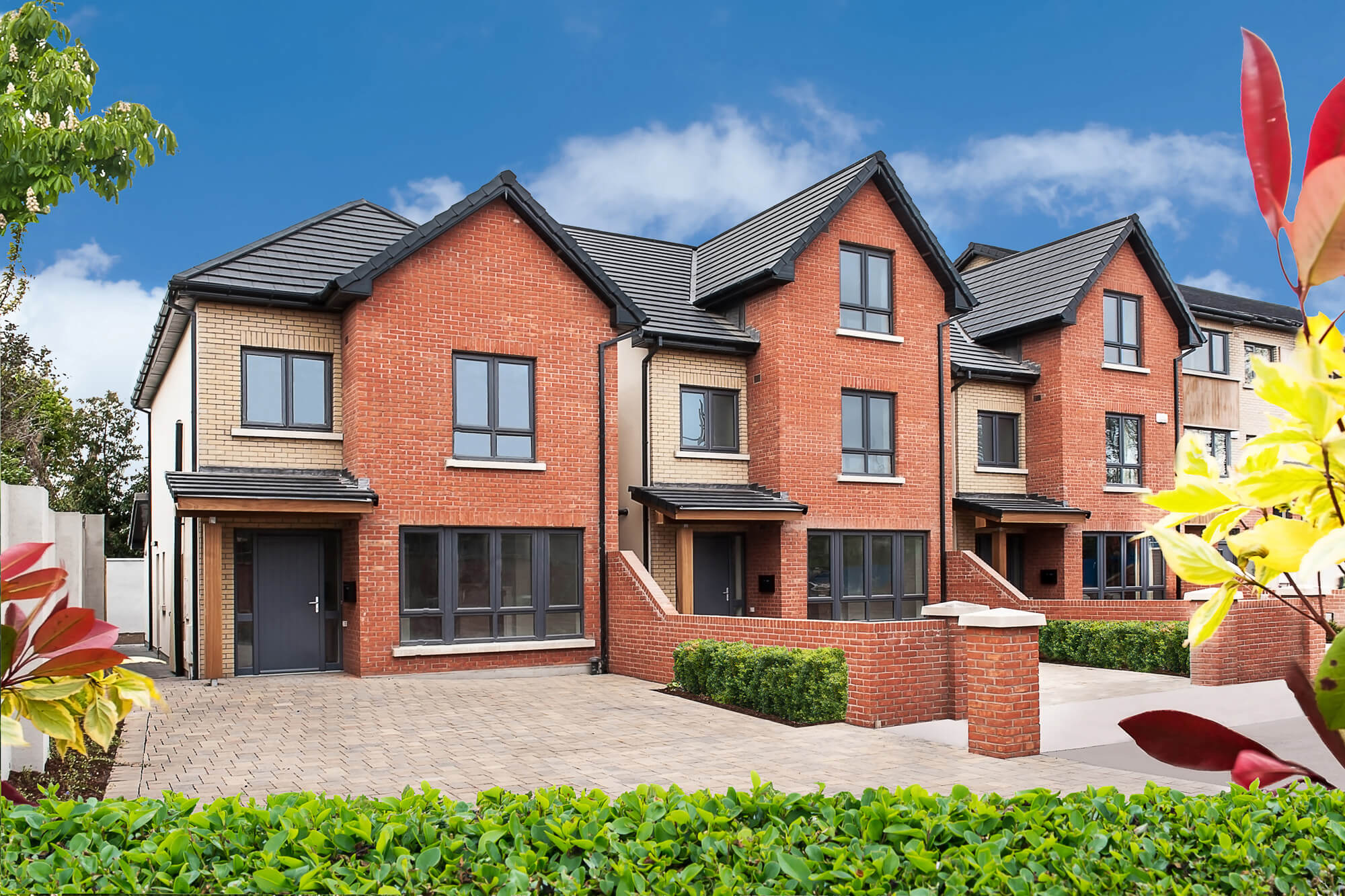 Hawthorn, a Brian M Durkan Ltd development, located next door to the Church of the Immaculate Virgin Mary of the Miraculous Medal on Bird Avenue in Clonskeagh, is a mix of apartments, duplexes and three and four detached and semi-detached homes ranging from €400,000 to €700,000 in price.
Beautifully designed by John Fleming Architects, the houses are traditional in design in keeping with the surrounding area. The red brick on the front of the houses is respectful to their towering ecclesiastical neighbour.
At the heart of the development is a central green area, designed by Ronan McDiarmada Landscape Architects. Here you will find a timber pergola, pebble river, scattered seating, and beautifully paved stone footpaths. The area includes a playground trail and play items for the little ones all of which has been floored with a safety surface.
Not surprisingly, the development sold out almost immediately, with a large proportion of the sales going to first time buyers. Those fortunate enough to get their hands on one of these properties will enjoy a 10 minute walk to the nearest Luas stop, a variety of schools to choose from along with one of the country's finest universities, University College Dublin, on its doorstep. And the icing on the cake for shoppers is that Dundrum Town Centre is only minutes away by car.