Brian M Durkan raise €11,420.00 for Pieta House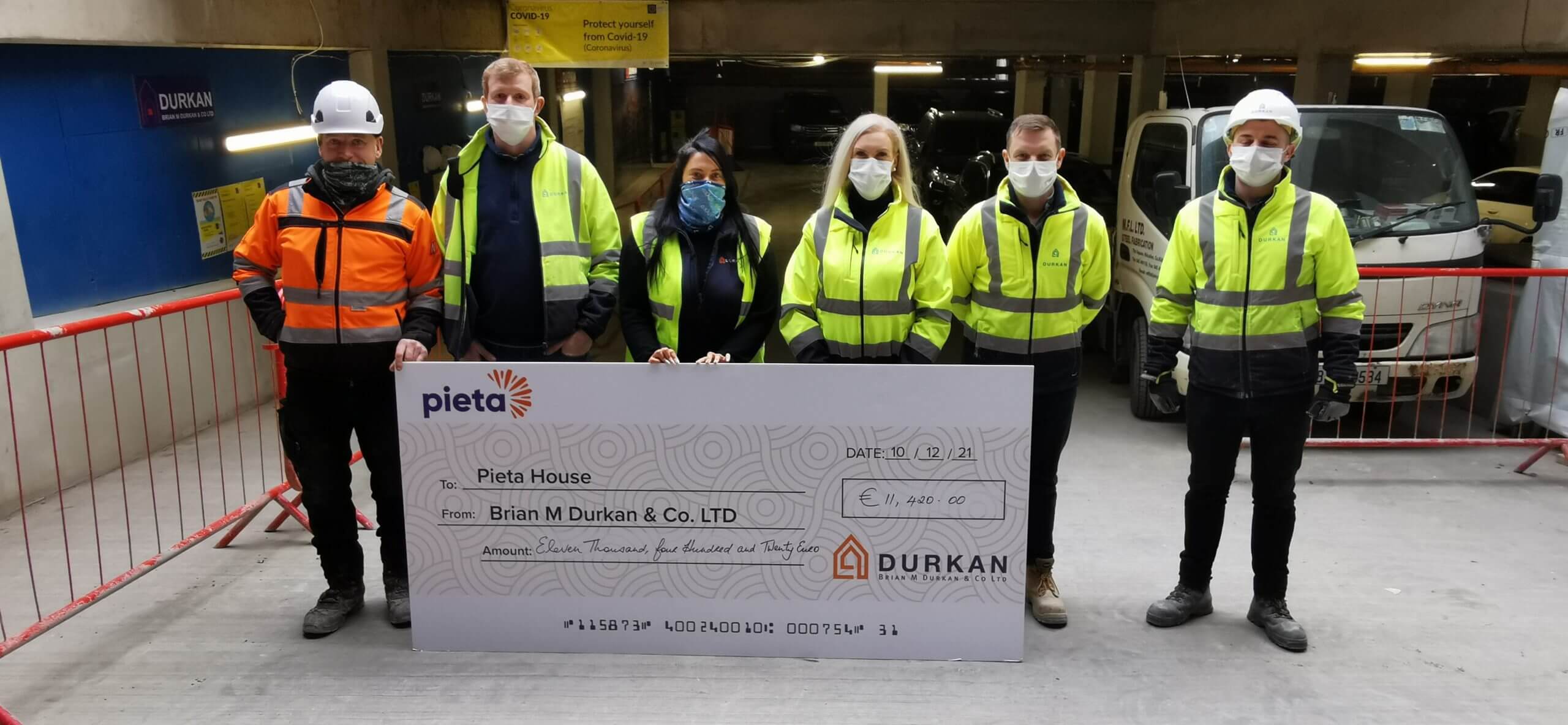 The Brian M Durkan team along with our sub-contractors and design team raised €5,710.00 on site for Pieta House. This was matched by Brian M Durkan & Co Ltd, bringing a total donation to €11,420.00.
Thank you to all involved for coming together with outstanding support & generosity to help raise awareness. This event was a memorable day to highlight the importance of Mental Health.